Inspired by Dominique Ansel's creation for his Hong Kong Dang Wen Li store and past limited edition collab with Shake Shack, here's a recipe for the very egg-xtra Egg Katsu Sando: steamed eggs coated in panko crust and deep fried, sandwiched between soft pillowy white bread and smothered in a delicious miso honey mayo sauce. The honey miso mayo will really tie this together so don't skimp out on it!
It's got a custard-like consistency on the inside and a crispy outside. For a softer more silky texture, add in some milk or double cream to your egg mixture. I'd also recommend getting some Japanese Shokupan (milk bread) if you can get your hands on some.
The recipe below is for one sando but honestly, you can probably share it between a few people given how many eggs is in one of them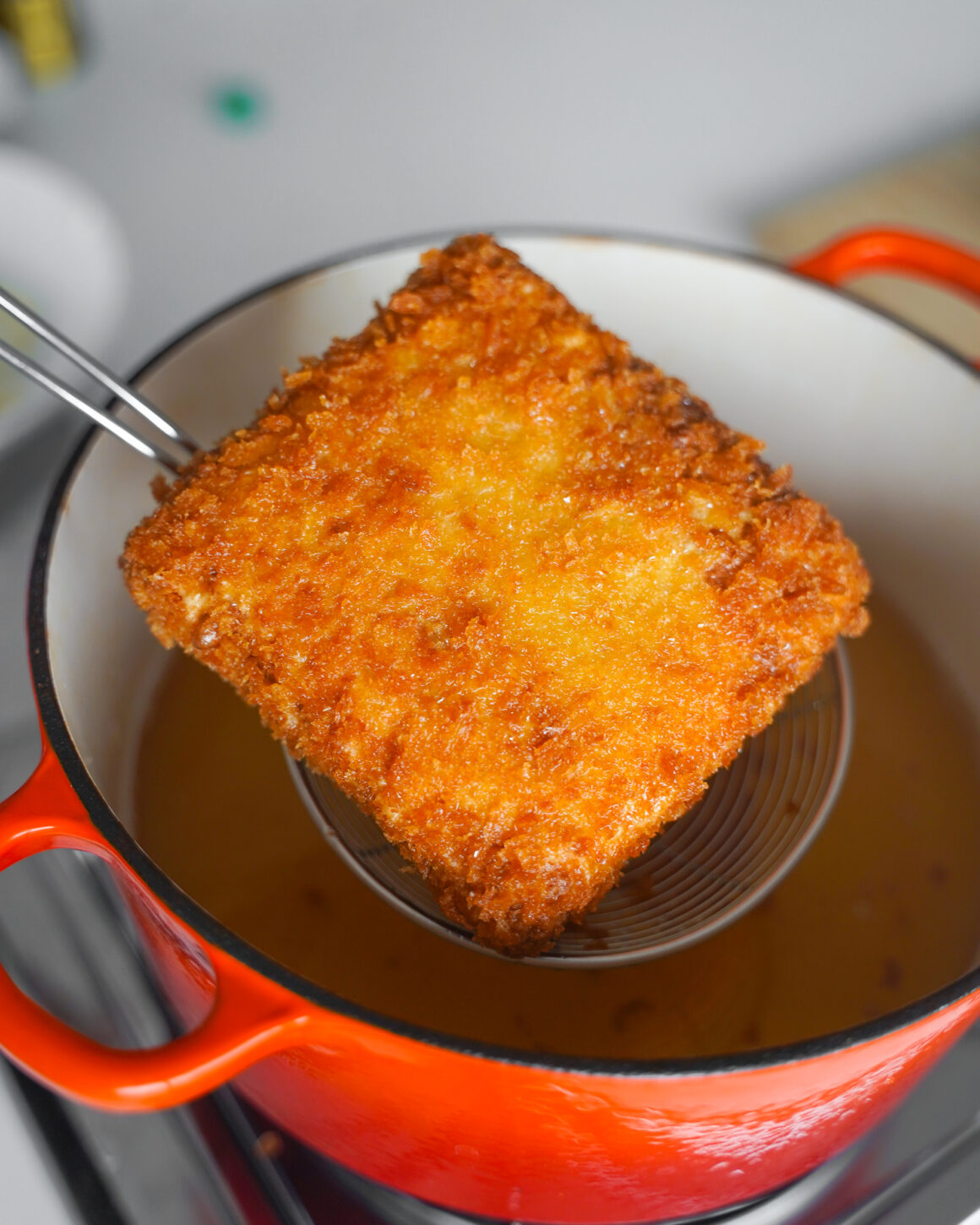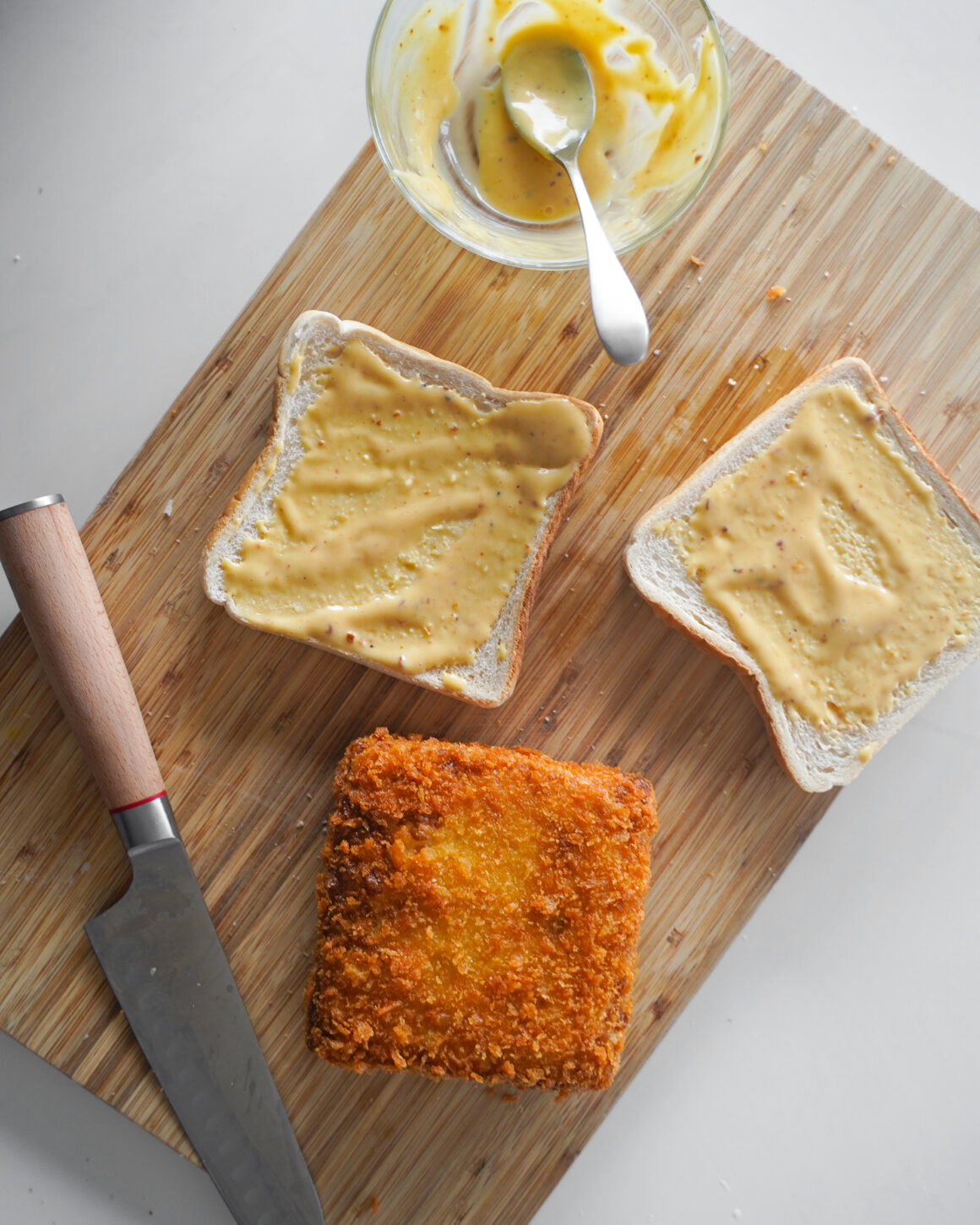 Print
Scale
Ingredients
6

eggs

1 tsp

soy sauce

1 tsp

mirin (or replace with

1/2 tsp

sugar)

1/4 tsp

salt
Optional: add in a bit (2tbsp) of double cream if you want the eggs to have a more soft custard like consistency
Coating
Panko flakes

1

egg
Flour (I used potato starch but plain flour works too!)
Sauce
1/4 cup

Kewpie mayo

1 tsp

miso paste

1 tsp

honey

1

pinch of ground pepper
2 slices of bread
---
Instructions
In a bowl, mix your eggs with the soy sauce, salt and mirin (and optionally double cream)
Pass the egg mix through a sieve to eliminate air bubbles. Pour the eggs into a square container tightly lined with aluminium foil
Prepare a steamer pot and steam the eggs for about 10-12 minutes until it solidifies (if you shake the container and it's not wobbly inside)
Put the eggs in the fridge for about 15 minutes until it cools down
Remove the wrapping around the eggs
Coat the eggs with flour, then eggs, then panko flakes
Heat up a pot with oil for deep frying. Once the oil starts bubbling when you insert any utensils in ( or reaches about 180 degrees) add in the battered egg
Deep fry for about 3 minutes or until it turns golden
Let the egg rest on a wired rack, meanwhile prepare the sauce by mixing all the ingredients together
Spread the sauce onto the slices of toast and assemble with the egg sandwiched in between.
ENJOY!
---