When the pandemic hit in 2020 and we couldn't go out to eat, I tried to recreate Bao's Taipei Butter Rice Dish at home, and it was in fact one of the first few recipes that I posted on this blog. This time, I tried to revisit the dish and see what I would change about it… Things that I learned:
Pat the steak dry – the less moisture there is, the easier it will be to form a 'crust' on the outside of the steak
Let your steak rest at room temperature before cooking, this will ensure that it's not cold inside if you're going for a rare / medium rare finish.
Get some good quality free range eggs… It makes a difference, not only is the yolk more golden, the taste is so much better too!
Get a really sharp knife: this will help you slice through the steak like butter, and make the presentation much more professional too. I got myself a Japanese knife just like this one.
To really elevate this dish, I'm looking at investing in a sous-vide machine that would help me get the perfect cooking. Will report back with episode of this dish 3.0!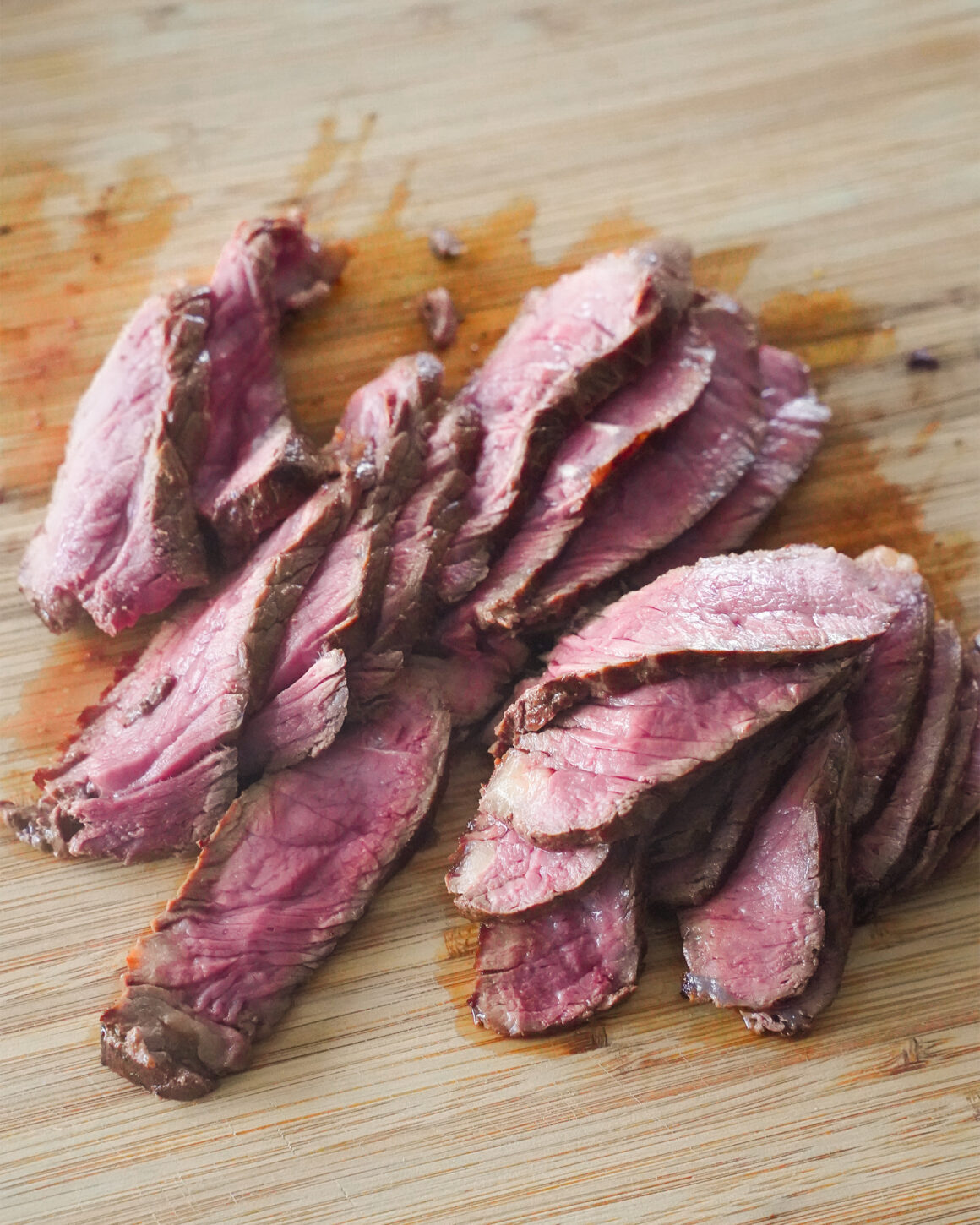 Print
Scale
Ingredients
~225g steak

1

egg yolk

2 tbsp

soy sauce

1 tsp

mirin

1

bowl of cooked rice (preferably short grain)
Pepper
Salt to taste

2

portions of 20g butter
Cooking oil

1

clove of garlic
---
Instructions
Cure the egg yolk by immersing it in soy sauce and mirin, cover and leave in the fridge (preferably for a few hours)
Rub salt onto your steak and leave it to rest to room temperature.
Heat up your skillet and add a bit of oil.
When the pan is hot enough, sear the steak for 3 minutes on each side (my steak was a rather thick cut ~2inch so adjust the cooking time accordingly)
Add some butter (20g) to the pan, let it melt then using a spoon, baste the butter over the steak. Do this for a further 1 minutes.
Remove the steak and leave it to rest for the same amount of time you cooked it for (e.g. I cooked it for 8 minutes so I left it to rest for 8 minutes)
In another pan melt some butter (20g) and crushed garlic. Stir until the butter is melted. Do this on low heat and you don't want the butter to burn.
Add the cooked rice into the pan and mix everything together until the butter is well absorbed into the rice.
Assemble: scoop the rice into a bowl, slice the steak and align them around the bowl. Topped it all off with the cured egg yolk in the middle, pour some of the soy +mirin mix you used to cure the yolk and generously sprinkle some crushed pepper.
Enjoy!
---