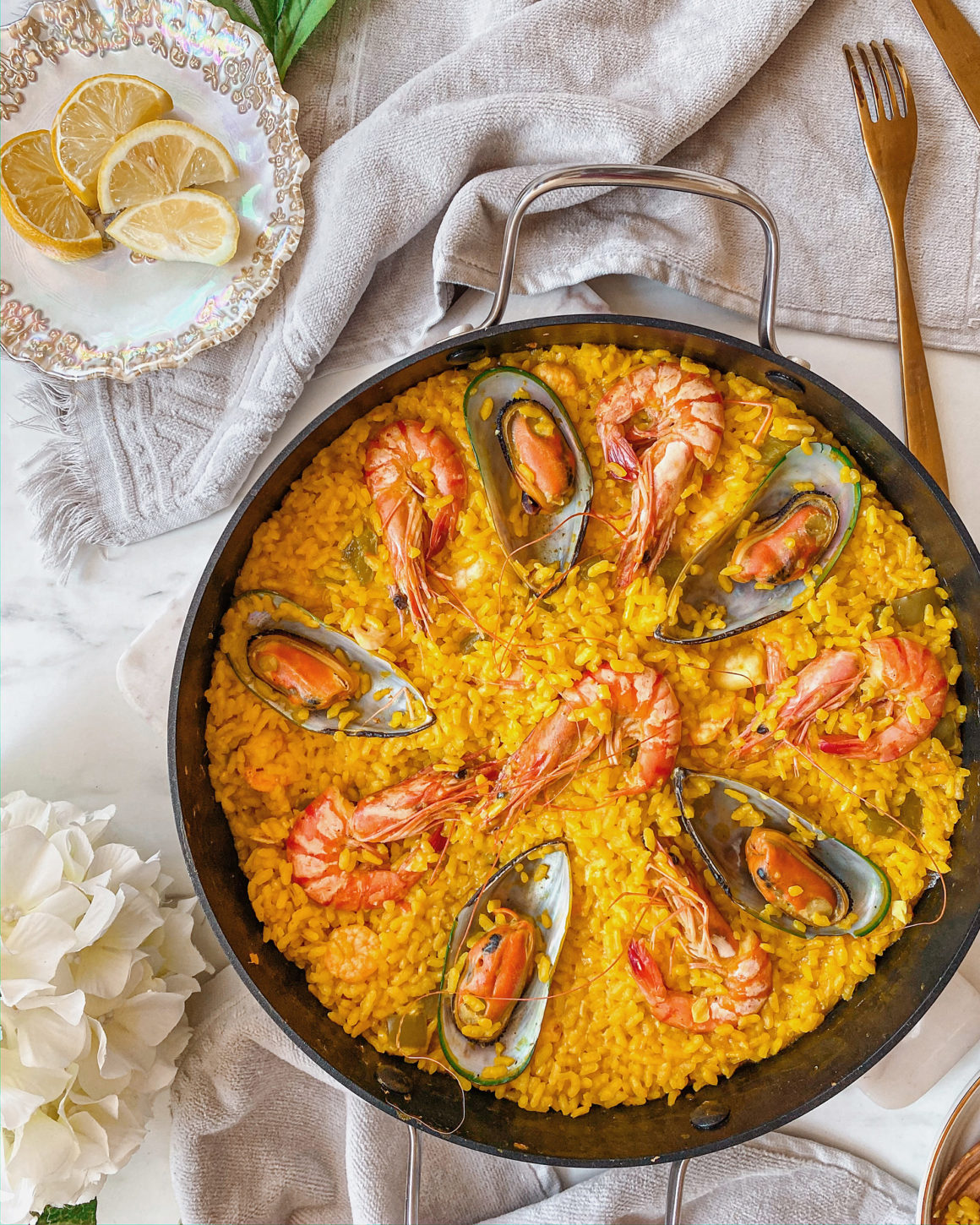 Perks of living with a Spanish foodie include: 1) the recurring supply of Iberico Jamon in the fridge 2) getting to learn about new delicious Spanish dishes all the time. This week, we tackled Paella's soupier cousin: Arroz Caldoso (Spanish brothy rice)
We couldn't get hold of all the ingredients needed and went ahead with whatever we could find but it turned out fantastic! Such a delicious fun summery dish. Missed out on my Spain trip this year so this will do for now! In case you want to have a stab at this dish, here's how we made it.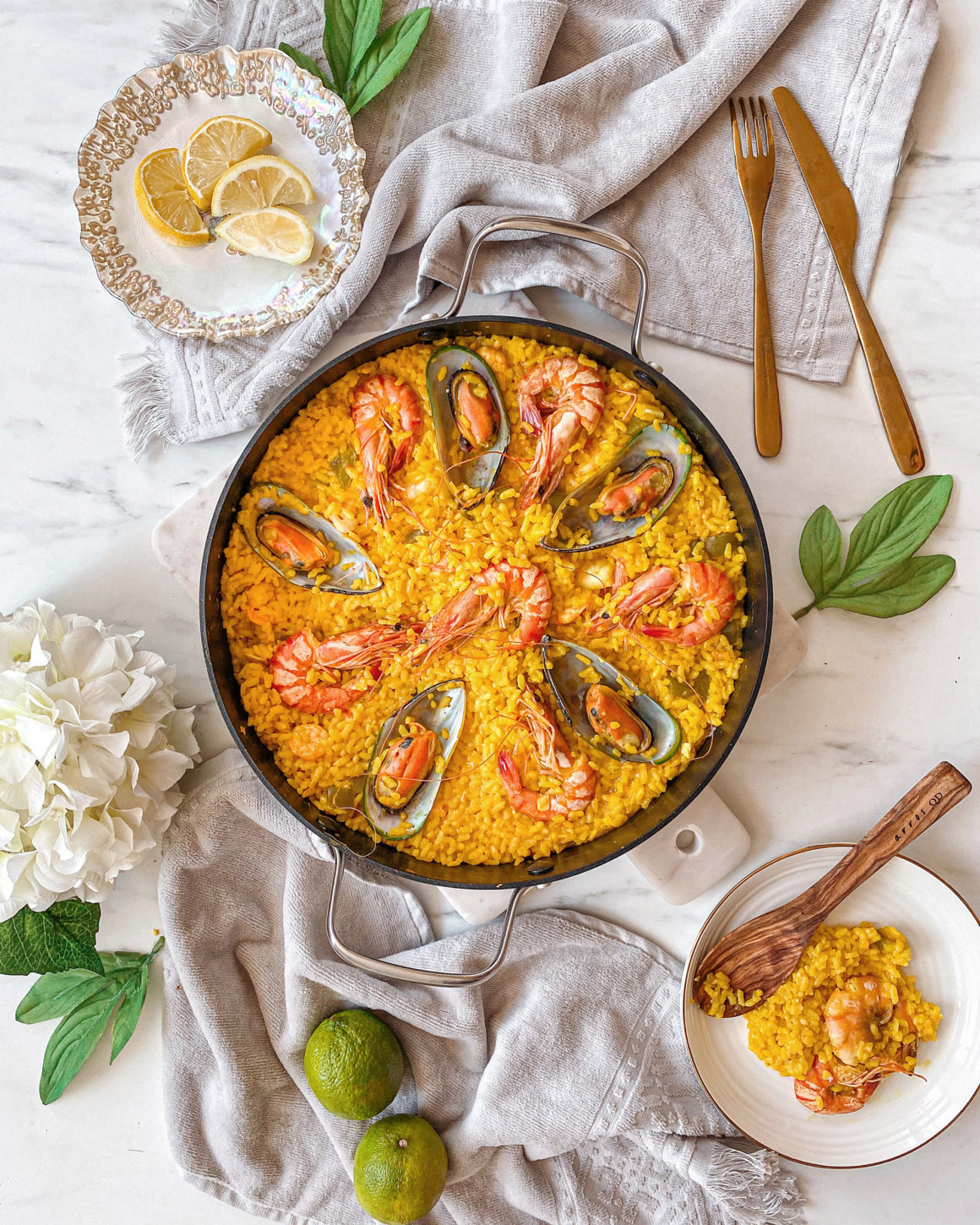 Print
Scale
Ingredients
2 cup

s paella rice (uncooked)

6 cup

s of fish stock (depends on how soupy you want it to be)

5

garlic cloves crushed and finely chcopped

1

onion finely minced

1

tomato finely minced

1/2

bell pepper chopped
Seafood (as much as you want, we used 5 mussels, and about 10 large prawns)

1

sachet of Carmencita Paellero seasoning mix (easily available on amazon but if you don't have this, you'll need a mix of paprika, saffron and ñora peppers)
Add salt to taste
---
Instructions
Heat up oil on the pan. Add some crushed garlic and sauté the seafood (optional: add a bit of white wine). Once done, remove the seafood from the pan.
Add the minced onion, garlic, tomato, pepper in the pan and sauté for about 2 minutes (add more oil if needed)
Add the rice and stir quickly
Pour the fish stock into the pan and add the paella mix powder (from here start the timer, the rice will be done in 15 minutes)
Add the seafood back into the pan 2 minutes before the end. Taste the rice and add any salt if needed
Leave the rice to rest for 2 mins. Top with some parsley and consume with some lemons
ENJOY!
---
Notes
You can replace the seafood/fish stock with chicken or veg as it suits
If you want to make paella just use 4 cups of stock and a flat paella pan instead. Don't stir the rice while it's cooking if you want a nice crust (socarat)
Keywords: Paella, Arroz, Arroz Caldoso, Spanish Food